The Utah Geographic Information Council Board is composed of volunteers from around the state of Utah who are passionate about geospatial data, topics, and applications. The Board is elected by those who are UGIC members as of the date of the current year's annual UGIC conference (10 May 2019). Board members serve three year terms.
State
Tommy Thompson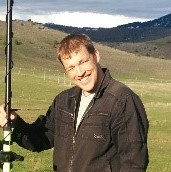 Bio
Tommy Thompson is a Senior GIS Analyst and Audio/Visual Specialist for the Department of Natural Resources in the Division of Oil, Gas and Mining. He's constantly advocating for Geographic Information Systems (GIS), drones, and the use of geospatial data in our everyday lives. He loves to demonstrate how spatial analysis and drones can be leveraged in ways that helps us better understand and explain natural resource development. He gained his undergraduate degree in Geography emphasizing in Bioregional Planning and Analysis, minoring in Geographic Information Systems (GIS). He is a member of the Geography Honor Society (Gamma Theta Upsilon), and was a Service Learning Scholar. He also received the S.J. & Jessie E. Quinney College of Natural Resources Legacy of Utah State Award and the Legacy of Utah State Robins Award. For the past five years, he has focused his time and effort on small unmanned aerial systems (sUAS), commonly referred to as drones, and infrared thermography (IRT). He received his master degree in Ecology and his research focused on using sUAS and IRT to detect and monitor sage-grouse. He explored how temperature data can aid in classifying sage-grouse gender. His research has created a unique spatial dataset that wildlife managers and researchers can use in real world applications. He has 10+ years of experience in conducting spatial analysis using various GIS and remote sensing software. If you are not currently thinking of using drones and GIS for natural resource management, he will make you think twice about that.
Reason
I was born and raised in Utah and see myself as a steward to this beautiful place we call home. I believe that GIS, remote sensing, and drones are key components when measuring responsible natural resource development. I'm applying to be a UGIC Board member because I have a strong passion for GIS, drones, and collaboration. I am also running because this organization plays a vital role in facilitating GIS development and collaboration with various organizations across Utah and I would love to participate in that. I would like to serve you so I can help champion our GIS accomplishments, better explain challenges, and aid in achieving the goals our GIS communities are striving for. In 2017, I was awarded the UGIC student scholarship and I helped the board members in a small capacity, which was a very positive experience, but now I would like to help more. Lastly, I would like to aid in the advancement of geospatial science in and around Utah. I enjoy helping others in general but I love to help others accomplish their goals by leveraging GIS, remote sensing, and drones. We need to advance the latest and greatest technology to improve our ability to responsibly manage Utah's natural resources, utilities, cities, counties, and much more. With your vote, I can help achieve our shared goals and interests. I would really love the opportunity to server you all in this capacity. Thank you for your time and consideration. I hope to earn your vote.
---
Justin Johnson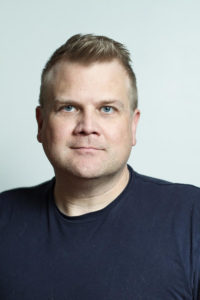 Bio
I am a lifelong Utah resident, spending most of my first 20 years in Price, with a few summers in Delta and Cedar City. I have visited nearly all of the state. After high school, I moved to Salt Lake City, where I completed a B.A. in Economics at the University of Utah, then returned a few years later to earn an M.S. in Geography. I have been working with GIS as a student, teacher, and analyst for 20 years. My GIS work experience includes years in academia as a teaching assistant and adjunct faculty, providing GIS support for consulting firms, 10 years in commercial real estate, and work within the Department of Natural Resources in the State of Utah at the Division of Water Resources, Utah Geological Survey, and now as a Senior GIS Analyst with the Division of Forestry, Fire and State Lands. I currently reside in downtown Salt Lake City. Outside of work, I enjoy cycling, photography, programming and development, language study, and road trips. I hope to always be learning something new.
Reason
I began studying GIS because it combined my longtime interests in maps, which I began collecting in my early teens, and technology. I am a fan and proponent of open data and open source technology. Utah has a long history of making geospatial data available at the state level through the AGRC. I would like to advocate for efforts to bring more data from local governments and historic sources into the pool of available GIS data online, as well as advocating for a greater presence for open standards and applications within the GIS discussions in Utah. Lastly, I have benefited greatly from the GIS community in Utah, and feel that it would be my privilege to contribute by following the recommendation given at close of this year's UGIC conference, and get more involved.
---
Jennifer Biggs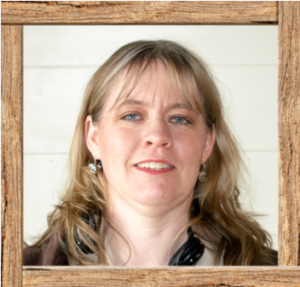 Bio
I have worked for the State of Utah with the Division of Forestry, Fire & State Lands for 25 years. Currently, I am the IT Administrator for the Division. I really enjoy using technologies like GIS and IT to help make peoples lives better and easier. Most of my experience is in web design, database management, and IT coordination. I have some experience in GIS and truly understand how powerful the technology can be. I am proud of the work I have done to enable the GIS tools and software for the state. I have an AAS in Information Technology. I am a member of the GIS/IT group for our division. I have a strong background in Web and Print design.
Reason
I feel I would be a strong asset to the UGIC board. I am very creative, hardworking and focused. I have the full support of my agency to contribute to the UGIC board and will be able to contribute my time and skills to make UGIC even better. I have been a big contributor in organizing numerous conferences over the years and feel this experience would be beneficial to the UGIC board and conference. I have attended every UGIC conference since 2014 and have enjoyed getting to know and being a part of the GIS community in Utah.
---
Industry
Kasey Hansen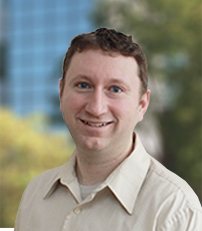 Bio
Kasey Hansen graduated from Brigham Young University with a Master's Degree in Geographic Information Systems (GIS) in 2001 and has worked for Gateway Mapping for the past 19 years. He currently serves as Gateway Mapping's General Manager, and is a certified GIS professional (GISP). Kasey's responsibilities include GIS project management, analysis, GIS-based asset management, programming, and GIS training. Kasey thoroughly enjoys teaching GIS concepts and loves to help others see the value in GIS. He enjoys planning and carrying out GIS events, and has served on both the UGIC board and on the planning committee for the Northern Utah GIS user group. When he's not at work, Kasey's favorite activities still have a tie to geography. He enjoys taking his family hiking, camping, geocaching, and exploring around in general.
Reason
I love being able to work with geography and GIS, but I also love teaching and sharing what I've learned with others. That's what is great about UGIC – it gives us an opportunity to do both! This is why I have actively participated in UGIC for many years, and this is why I initially ran for the board. Over the past few years, I have served on the board as UGIC Secretary and as UGIC Chair, and I have learned the details regarding how to make UGIC a great organization with a very successful annual conference. I feel that I can use that knowledge and experience to help contribute to UGIC's success in the future, and I would love the opportunity to continue to serve on the UGIC board.
---
Michael Philp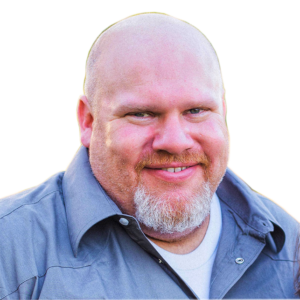 Bio
Hi, I'm Michael Philp. I have been involved in GIS for over 20 years. After graduating from BYU, I was hired as a GIS programmer/analyst at Maricopa County Emergency Management in Phoenix, Arizona. While there I learned the value of timely and accurate spatial information. I responded to the terror attacks of 9/11. I learned how a geospatial specialist can play a role on a larger team. In 2006, I accepted a position as GIS Coordinator at Springville City here in Utah. While at Springville I learned how to build a GIS. I installed a web-based GIS and an enterprise geodatabae, but what I really learned is that building a GIS has little to do with installing software and gathering data. Building a GIS happens at a personal level. GIS grows as you gain the trust of your users and show them how GIS can help them do their job. GIS grows as your co-workers see GIS applications as a personal extension of you, their friend. In 2019 I accepted a position with Novotx as a product specialist on the ElementsXS team. I continue to push myself professionally to learn new technical skills and applications of geospatial technology but always within the context of people before systems.
Reason
I'm happy to serve on the UGIC board because I love UGIC as an organization. We have such a wonderful community. UGIC is made up of a group of very different people who come together to share their passion for geospatial technology in Utah. I value my membership in UGIC because it has given me so much. I've built lasting friendships, learned from practical skills from talented colleagues, and hopefully shared a few bits of wisdom with others along the way. This is exactly what a professional organization should be. I served on the Board from 2015 to 2017 and I did my best to serve. I'd be happy to serve on the Board again if you feel like I'm the right person for the job.
---
At-Large
Nick Kryger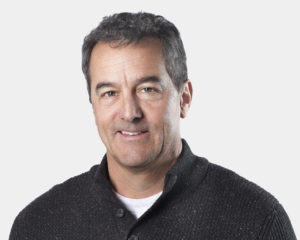 Bio:
Nick Kryger is the GIS & IT Administrator for Salt Lake City Department of Public Utilities. Nick has been working in GIS & IT for over 30 years. He is responsible for all mapping of Salt Lake City's utility infrastructure and watershed. Also responsible for all IT within the Department. This includes any scada, website, billing and server technology. He has a BS degree in Business Administration and in Industrial Relations Nick is a Certified Geographic Information Systems Professional (GISP) and is a Microsoft Certified Systems Engineer.
Reason:
Though my years with UGIC I have had the pleasure of working with many great people.  I would like to continue my work with UGIC to finish some of the initiatives we have started and are very close to completing.
---
Shawn Beecher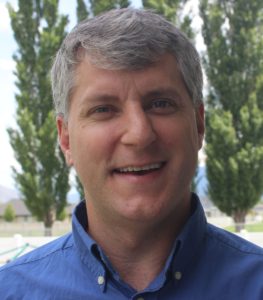 Bio:
I am the GIS Administrator at Spanish Fork and have been since 2003. I have been involved in GIS for over 20 years. I received my GISP in 2011. While studying GIS and Cartography at BYU (1996-1998) I worked as an intern digitizing road networks for cities in South America. After graduating with a BS from BYU, I moved to Springfield, MO where I worked on my masters at SMSU and worked for Springfield City as an intern doing application development, training, and GIS services. Upon leaving Springfield I got a job with a Private Engineering Firm in 2000 doing GIS consulting, GIS training, and application development. I moved to Logan, UT in 2002 as a GIS Specialist for 6 months before moving to Spanish Fork where I am currently the only full-time GIS person doing everything GIS, IT, and much more. While at Spanish Fork I have developed a successful intern program. We have helped dozens of interns successfully enter the workforce in the 15 years I have been there. I have presented at UVGIS, UGIC, ESRI SWUC, and ESRI UC. I have been involved with UGIC and UVGIS here in Utah. At UVGIS I have served in various positions from Secretary to President. I am proud to say that I have recently been accepted to UMETT.
Top Reasons of why I am Running
1. I have really enjoyed the UGIC community and all they offer.
a. After coming to my first UGIC Conference, 9 years ago, in 2010 in Moab, UT I wanted to come back as many times as Spanish Fork would allow me.
b. I feel the networking, knowledge, experience, comradery, and more that we get at these conferences is huge.
2. We at UGIC have a phenomenal group of people of which I am glad to be a part.
a. I want others to be able to enjoy what I have been able to enjoy. Let's spread the word
b. Because of the phenomenal group of people here at UGIC this conference will be great for many years to come
3. This conference is second only to the ESRI UC. Let's keep it going
4. I have been a part of UGIC for over 10 years.
a. I have felt for many years the need to give back to the community that has given me so much.
b. It's time for me to give back
---
Rachel Manko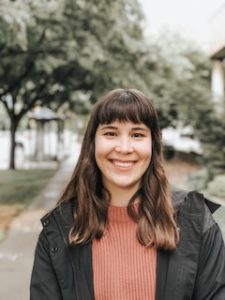 Bio
Rachel Manko is a GIS Analyst for the Salt Lake County Surveyor's Office. She is originally from Pittsburgh, Pennsylvania and moved out to Utah for school and attended the University of Utah without even touring it first. She graduated in 2016 with a BS in Urban Ecology, geography minor, and GIS certificate. During her senior year of school, she got a GIS internship with the Salt Lake County Surveyor which upon graduation turned into a full-time job. In her free time, she likes to take her dog Poppy on lots of walks, hikes, and basically anywhere dogs can go. She also is a big fan of mail, specifically sending postcards to friends all over the world.
Reason
I feel both honored and nervous to be nominated to run for the UGIC board. Utah has such a large GIS community and I feel so fortunate that I get to be a part of it. Attending the UGIC conferences is something I look forward to each year and allows me to meet and share ideas with so many new people. Seeing how UGIC brings our community together is something that I want to help with along with giving back to the community that has given me so much.
---
Andrea Befus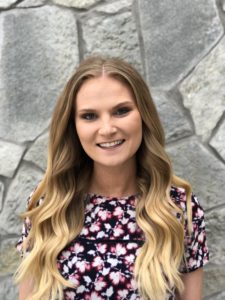 Bio
Andrea Befus has been involved in GIS for the past 5 years and loves it. She graduated in 2019 from BYU with a GIS degree and is currently working for Utah County as a GIS Systems Analyst. She has made maps for pawn shop crime analysis, elections, court rooms, and mosquito abatement. She is a certified drone pilot with a Part 107 license. Her GIS internships include HydroGeologic in Reston, Virginia after high school and also Gateway Mapping Inc. while attending BYU – she also worked with Dr. Brandon Plewe on campus as a Research Assistant in the Geography department. Andrea was a UGIC scholarship winner in 2018 and won the 2019 Iron Cartographer competition at UGIC. Andrea was born in Tokyo and has lived all over the world including Boston, Chicago, Washington DC, Istanbul, and Albania. Her love of geography stems from seeing new places and cultures and she enjoys learning how to cook foreign foods.
Reason
I would like to run for the UGIC board to help the GIS community grow. I am passionate about GIS and see the potential it can have in everyone's life to solve problems and be used as a tool to bring clarity to diverse, large and complicated data sets. I believe that children should learn about GIS at a younger age to become spatially aware of the world they live in. I also think the annual gathering of GIS professionals at UGIC is a great opportunity to learn from each other and form lasting relationships. On the UGIC board, I would enjoy planning and serving the GIS community.
---
Dennis Allen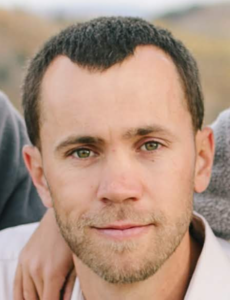 Bio
Dennis Allen is the GIS & IT Administrator for Farmington City. He has been involved in GIS for the last 11 years filling the following additional roles: GIS Manager at Vivint Internet, GIS Specialist III at Brigham City, GIS Technician/Intern at Box Elder County, and Private GIS Consultant. Dennis received his BS in Geography with a minor in Geospatial Analysis from Weber State University.
Reason
I love GIS and I love learning! For me, UGIC does more than satisfy both of these loves. Each time I attend the conference, I am able to continue to expand my knowledge and understanding of GIS. I always take away something that I can implement in my work and enjoy the new friendships I develop as well. I would be thrilled to be able to give back by serving as a part of the UGIC board!
---
Casey Sledge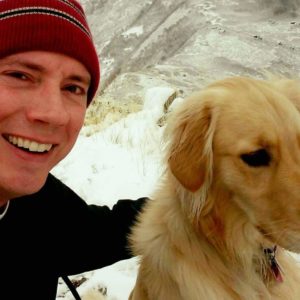 Bio
Casey Sledge is the GIS Analyst and Developer for the Utah Telecommunication Open Infrastructure Agency (UTOPIA) and has been working in GIS for over 10 years. In 2008 he graduated from BYU with a BS in Geospatial Intelligence. He likes programming with Python and JavaScript, backpacking across the western US, fishing, citizen science, and bringing GIS to larger audiences with his apps and automations.
Reason
I'd like to serve on the UGIC Board for no other reason than to give back some of the benefits that have been given to me through UGIC. My participation in conferences, classes, and events have given an invaluable boost to my career skills as well as a network of professional colleagues and wonderful friends. I think I speak for many when I say that my GIS career would be less rewarding without UGIC so I hope to be able to bring my talents to the Board.
---
Kyle Rowley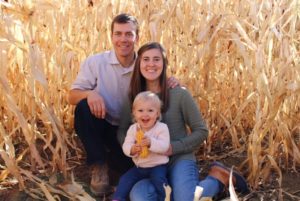 Bio
I grew up in Santaquin, Utah. My family operates a fruit farm on the south side of Santaquin. I enjoyed growing up in agriculture and continue to enjoy working with my dad and brothers through the summer months. After graduating from Payson High School, I enrolled at Brigham Young University. I attended one semester before leaving on a mission to Chile for the Church of Jesus Christ of Latter-day Saints. After returning, I settled on studying Civil Engineering with an emphasis in Water Resources. In graduate school, I worked with Aquaveo in Provo helping develop a sediment transport interface for Aquaveo's SMS. As I finished my master's degree, a teaching position opened at Snow College for a civil engineer. I applied for the position and am grateful to still be teaching at the college. While teaching, I worked concurrently for two years with Jones and DeMille Engineering. While working at the college, I helped develop a GIS certificate program alongside geography, geology, and natural resources professors and continue to teach two courses in the program. I also have incorporated GIS into our Surveying for Engineers course. Over the past five years, it has been a privilege to see students progress in their education and move into the workforce.
Reason
I am grateful for the opportunity to be considered for the at-large position on the UGIC board. I have benefited from the many resources made available by UGIC and am enthusiastic to assist members of the GIS community throughout the state of Utah and encourage businesses, institutions, and government agencies to incorporate GIS into their products and goals. I am excited about educating students and promoting GIS in our schools and universities. If elected to the UGIC board, I will work to learn my duties and fulfill them in a way that will be beneficial to those in the GIS community in our state. I feel that I can help collaboration between industry and education, and I can provide a connection between urban and rural Utah.