The UGIC Board is made up of elected volunteers who serve a 3 year term representing city, county, state, federal, higher education, industry, and 'at large' user groups.
---

Kasey Hansen

Contact Info:
Gateway Mapping, INC, 466 N 900 W, Kaysville, UT, 84037, (801) 547-0393
UGIC Position:
 Chair
Representing:
 Industry
Primary Sector:
 Industry

UGIC Board Member Thru:
2023
Bio: 
My background in mapping and GIS really began when I was very young—I have been making maps as long as I can remember. I grew up drawing maps of my neighborhood, my school, and camping and vacation routes. In high school, I decided that I wanted to create maps for a living and I have never looked back. After high school, I enrolled at BYU to specifically study cartography and GIS, and I graduated with a master's degree in 2001. During my first year in Grad School, I was hired by Gateway Mapping where I am still employed today and currently serve as the GIS Services Director for the company.
During the last 13 years I have had the opportunity to gain experience in a wide variety of GIS applications, from web mapping to GIS analysis to data collection to computer programming. In particular, I enjoy teaching GIS concepts, and have had the opportunity to provide onsite training to many cities, counties, and other organizations in Utah and other western states to help them further their GIS efforts. I have also had the opportunity to teach workshops during the past few UGIC conferences where I've been able to get to know many GIS users around the state better. In addition, I've been the primary organizer of the Davis County GIS User Group for the past three years, where I've been able to gain experience in planning and carrying out quarterly meetings. When I am not at work, my favorite activities still have a tie to geography. I enjoy taking my family hiking, camping, geocaching, and exploring around in general.
---

Nick Kryger
Contact Info:
Salt Lake City Public Utilities, 1530 South West Temple, Salt Lake City, UT, 84115, (801) 483-6834
UGIC Position:
 Vice-Chair
Representing:
At-Large
Primary Sector:
City

UGIC Board Member Thru:
2023
Bio: Nick Kryger is the GIS & IT Administrator for Salt Lake City Department of Public Utilities. Nick has been working in GIS for over 20 years.  He has a BS degree in Business Administration and in Industrial Relations and is a Microsoft Certified Systems Engineer. Nick is also the past Chair of Utah Geographic Information Council.
---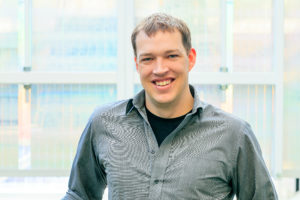 Tommy Thompson

Contact Info:
Department of Natural Resources in the Division of Oil, Gas and Mining. 1594 W North Temple, Salt Lake City, UT 84116 (801) 538-5203
UGIC Position:
Director
Representing:
 State
Primary Sector:
 State

UGIC Board Member Thru:
2023
Bio:Tommy Thompson is a Senior GIS Analyst and Audio/Visual Specialist for the Department of Natural Resources in the Division of Oil, Gas and Mining. He's constantly advocating for Geographic Information Systems (GIS), drones, and the use of geospatial data in our everyday lives. He loves to demonstrate how spatial analysis and drones can be leveraged in ways that helps us better understand and explain natural resource development. He gained his undergraduate degree in Geography emphasizing in Bioregional Planning and Analysis, minoring in Geographic Information Systems (GIS). He is a member of the Geography Honor Society (Gamma Theta Upsilon), and was a Service Learning Scholar. He also received the S.J. & Jessie E. Quinney College of Natural Resources Legacy of Utah State Award and the Legacy of Utah State Robins Award. For the past five years, he has focused his time and effort on small unmanned aerial systems (sUAS), commonly referred to as drones, and infrared thermography (IRT). He received his master degree in Ecology and his research focused on using sUAS and IRT to detect and monitor sage-grouse. He explored how temperature data can aid in classifying sage-grouse gender. His research has created a unique spatial dataset that wildlife managers and researchers can use in real world applications. He has 10+ years of experience in conducting spatial analysis using various GIS and remote sensing software. If you are not currently thinking of using drones and GIS for natural resource management, he will make you think twice about that.
---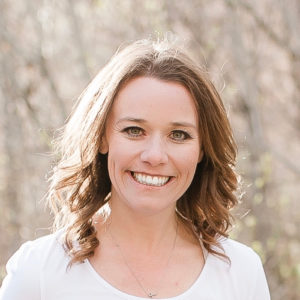 Mellissa Lasslo-Campbell
Contact Info:
Springville Power, 777 West 425 North, Springville, UT 84663 (801) 491-7848
UGIC Position:
 Treasurer
Representing:
 At-Large
Primary Sector:
 County

UGIC Board Member Thru:
2021
Bio:Mellissa Lasslo is the Utility Planner for Springville City Power Department. She helps assist the electric Superintendent in preparing preliminary primary power plans and cost estimates of electrical distribution projects for customers, government agencies, and developers. She also maintains GIS records for all equipment located on poles and underground installation and is responsible for building and maintaining existing street light inventory maps and data. She was GIS Specialist at Carbon County from 2008-2018. She earned her Bachelor of Science in Biology/Zoology with a minor in Marketing at Southern Utah University in 2007. In 2008 she completed her Certificate in GIS at Southern Utah University. She received her GISP in 2013. Before coming to Carbon County she did an internship for Fishlake National Forest and was responsible for creating a GIS based database of gathered bird monitoring data for 2005-2007 from the Fillmore and Beaver Ranger Districts. She also provided data summaries, map output and a program that provided the ability to make annual updates to the database with the ability to query the accumulating data. At Carbon County, Mellissa was responsible for collecting and updating data, data summary and map outputs. She helped create the interactive map and was responsible for maintaining it. Mellissa helped implement customized maps for Garmin GPS units and had been working towards implementing maps for mobile devices. She is also the Chair of the Canyon Country Partnership (CCP) user group. She was featured in ArcNews for her work using Spike GPS and her incredible ROI for her work in their road sign program.
In March 2014, she was selected to be part of the DACUM Panel to help update Salt Lake Community College's geospatial curriculum along with the GeoTech Center's national core curriculum for geospatial professionals.
---

Dave Henrie

Contact Info:
Utah County GIS, 100 E Center St , Provo, UT 84606 , (801) 851-8327
UGIC Position:
 Conference Chair
Representing:
 County
Primary Sector:
 County

UGIC Board Member Thru:
2022
Bio:Dave Henrie has worked in the GIS field for Utah County Government for the last 18 years. He received a BS in Geography from BYU, after which, he also got his MPA from the same institution. He is currently working in the IT Department, where he develops applications for Internet Mapping. Dave has been involved with UGIC for several years and is currently serving as the UGIC Conference Chair.
---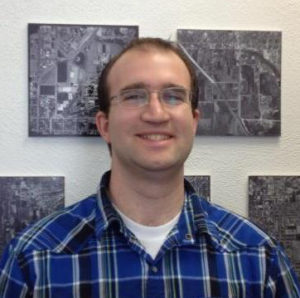 Stan McShinsky

Contact Info:
351 W Center St, Provo, UT, 84601, (801) 852-6561
UGIC Position:
Secretary
Representing:
 At-Large
Primary Sector:
City

UGIC Board Member Thru:
2022
Bio: Stan McShinsky is a GIS Web Developer for Provo City. Stan enjoys building interesting maps like puzzles, augmented reality sandboxes, mazes and map art. Currently Stan develops web applications for various projects in the city. He recently completed the Part 107 drone test and is a certified drone piolet. He graduated from BYU. Stan likes to play softball, go geocaching and ride his 4 wheelers.
---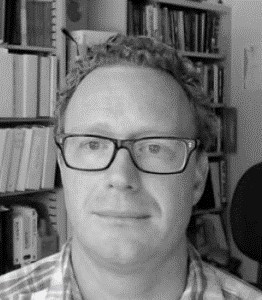 Andre Coleman

Contact Info:
Pacific Northwest National Laboratory
UGIC Position:
 Director
Representing:
 Federal
Primary Sector:
 Federal

UGIC Board Member Thru:
2022

Bio:
André Coleman is a senior research scientist at the Pacific Northwest National Laboratory (16-years) and currently resides in Salt Lake City, Utah. He brings 24-years of experience in the fields of geoinformatics, hydrology, and computer science with significant experience and research interests in spatial and numerical modeling, water resources, bioenergy modeling, estuarine systems modeling, disaster response, climate analysis, data fusion, machine learning, high-performance computing, photogrammetry and remote-sensing. These specialties have been applied to numerous local, regional, national, and global scale environmental and energy-related projects. Mr. Coleman graduated with a BS in Geography and Earth Resources from Utah State University in 1995 with emphases in GIS, hydrology, and fluvial geomorphology. In 2008, he completed an MS (cum laude) in Geoinformatics at the Vrije Universiteit, The Netherlands and won the International Award of Academic Excellence in Geoinformatics for his work in neural-based classifiers. Mr. Coleman is currently pursuing a Ph.D. from Clemson University with a focus on the water-energy-environment nexus and sustainable systems. To date, he has authored or co- authored 28 peer-reviewed papers and book chapters.
---

Chris McGinty
Contact Info: 
USU Remote Sensing/GIS Laboratory, 5275 Old Main Hill, Utah State University, Logan, UT, 84322, (435) 797-0653
UGIC Position:
 Director
Representing:
 Higher Education
Primary Sector:
 Higher Education

UGIC Board Member Thru:
2021

Bio:
Chris McGinty is the associate director of the Remote Sensing/GIS Laboratory at Utah State University. He has spent more than 14 years using geospatial technology in both private and academic settings. As a student when command line was still the best way to conduct geospatial analysis, Chris had the opportunity to observe and take part in the paradigm shift in the way we teach and use geospatial tools. Throughout Chris' time at Utah State University, he has had the opportunity to engage hundreds of students in Introduction to Geographic Information Science as well as Advanced Geographic Information Systems courses he has taught. As many know, teaching these rapidly evolving courses can be very challenging, but above the challenge, extremely rewarding. Chris will bring a great level of enthusiasm and excitement to the position and would look forward to supporting UGIC in its efforts to further and promote the teaching and use of geospatial technologies as well as enhancing the connection and participation of Utah's K-12 schools and high education institutions.
---
---

Phoebe McNeally
Contact Info: University of Utah DIGIT Lab, 675 Arapeen Dr Rm 121, SLC, UT 84132, (801) 585-9133
UGIC Position: Director
Representing: Higher Education
Primary Sector: Higher Education
UGIC Board Member Thru: 2021
Bio: Phoebe McNeally is a Research Associate Professor of Geography at the University of Utah and the Director of the DIGIT (Digitally Integrated Geographic Information Technology) Lab. She has a B.S. in Survey Engineering from the University of Maine at Orono and M.S and Ph.D. degrees from the University of Utah in Geography. Phoebe is involved in a wide range of GIS projects from developing the GIS capabilities of the Salt Lake Cooperative County Plan to supporting invasive species mapping and mitigation efforts in southern Utah to providing mapping solutions for defense applications. These projects include local, national and international GIS work. In addition, her research interests include geographic information science, geographic visualization, spatial database design, and spatial decision support systems.
---

Clint Hutchings

Contact Info:
City of West Jordan, 8000 S Redwood Road, West Jordan, UT 84088, (801) 569-5174
UGIC Position:
 Director
Representing:
 City
Primary Sector:
 City

UGIC Board Member Thru:
2021
Bio: Soon after Clint graduated with a BS in Business Information Systems, he was introduced to GIS in 2000 while working for ADOT at the Traffic Operations Center.  It was love at first click!  Oh the lines, polygons, points, he couldn't get enough of it!  Clint moved home to Utah in 2001 to help UDOT's Traffic Operations Center prepare for the 2002 Olympics. In 2006, Clint went to work for the City of West Jordan as the GIS administrator.  In 2006, his team consisted of one other person and himself.  11 years later, the team consists of 8 people plus 2 Interns. It has been Clint's goal to promote GIS to our City government by showing them the power and potential of GIS.  Clint's number 1 rule for his group is to not wait for a request to come in to our department, but to proactively seek ways to help all the departments in the city.  Clint is passionate about helping GIS students and graduates move on to getting their careers established. He have been able to develop a successful GIS Intern program. In the past 8 years, he has been able to help dozens of Interns secure meaningful employment around the world. Clint's team has won a handful of awards the past few years including a SAG award from ESRI which was presented to the group personally by Jack Dangermond.  He has been elected to serve as the Employee Association President for 3 consecutive years.  Currently, he serves on the Employee Review Appeal Board and the SLCC GIST Program Advisory Committee.
---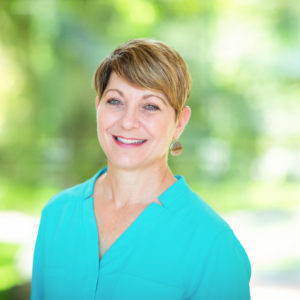 Karen Wigglesworth
Contact Info:
ESRI, 1 International Court, Broomfield, CO, 80021, (303) 449-7779 Ext. 8127
UGIC Position:
 Associate Director
Representing:
 Esri, Industry
Primary Sector:
 Other/At-Large
UGIC Board Member Thru:
 Appointed
Bio: At Esri, Karen helps local and regional governments apply the Science of Where to solve problems with GIS and see what others can't. She started her career as an archaeologist in 1986, transitioned from that to a GIS professional for many years with the Gila River Indian Community and HDR Engineering and then on to Esri in 2010. Originally from West Virginia, Karen moved around the country including two long stints in Arizona where she both graduated from NAU and spent numerous years supporting the Arizona Geographic Information Council (AGIC) as a member of the GIS community. She is currently very happy living in Colorado and working in the southwest region. When not working as a GeoGeek, Karen can be found engaged in activities like hiking, snowshoeing, mountain biking, knitting and playing the drums.
---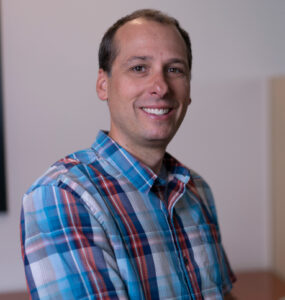 Greg Bunce
Contact Info:
UGRC, 4315 South 2700 West, Taylorsville, UT 84129, 801-538-366
UGIC Position:
 Associate Director
Representing:
UGRC, State
Primary Sector:
 State
UGIC Board Member Thru:
 Appointed
Bio: Greg Bunce is the GIS data coordinator at the Utah Geospatial Resource Center (UGRC), and he has been in the geospatial industry since 2003.  Greg began his career working for the Elections Department in Maricopa County, Arizona. During his 10 years there, he assisted with geo-enabling the department's elections and developed numerous custom GIS tools and websites to advance the department's mission. At UGRC, Greg is heavily involved in the state's 911 and election efforts and also leads the data team. Currently, Greg is focused on streamlining data aggregation and promoting data sharing as well as working to improve the quality of crucial datasets in the state geographic information database (SGID). Greg believes that collaboration and strong relationships are key when building and maintaining quality data. In addition to his work at UGRC, Greg is a mentor to NSGIC's Geo-Enabled Elections program, on the NSGIC NG911 steering committee, and the cohost of the Utah Geospatial Podcast. He has a bachelor's from the University of Utah and a master's from Northern Arizona University, both in geography with a focus in GIS.  In his free time, Greg bikes, skis, travels, reads, writes, and hangs out with his family.
---
View Past Board Members