Kasey Hansen – Industry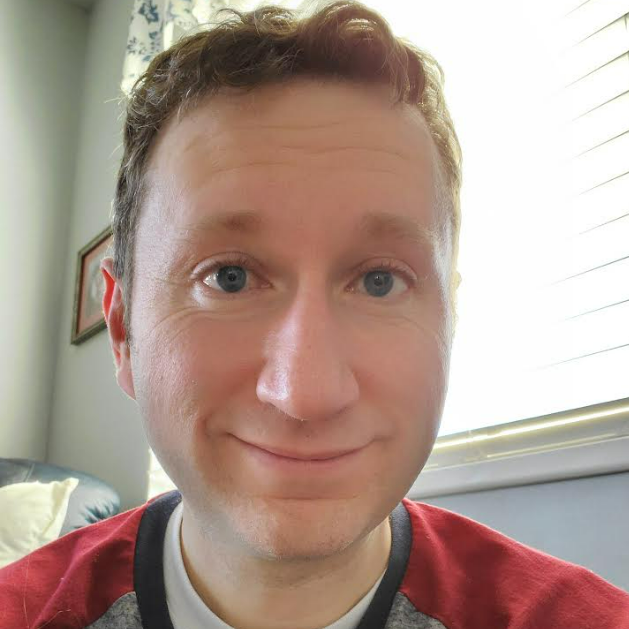 Bio:
Kasey's background in mapping and GIS began when he was very young—he has been making maps as long as he can remember. He grew up drawing maps of his neighborhood, his school, and camping and vacation routes. In high school, he decided he wanted to create maps for a living and has never looked back. After high school, he enrolled at BYU to specifically study cartography and GIS, and graduated with a master's degree in 2001. During graduate school he was hired by Gateway Mapping where he is still employed today and currently serves as the General Manager for the company. Kasey has been involved with UGIC for many years, is a current UGIC board member and served as Board Chair from 2017 – 2022.
Reason for Running:
UGIC is a great organization, and I'm lucky to have been a part of it for many years. As I talk with those who attend our conferences, particularly those who are first-time attendees or are attending from out-of-state, it quickly becomes apparent that we have something special in UGIC. Over the years I've been able to teach workshops at the conferences, participate in GIS Day activities, support Maps on the Hill, and serve on the board, including as Chair. Through it all, I've learned what it takes to make the UGIC conference (and all of the other events UGIC organizes) successful and valuable to all who participate. I hope to see UGIC continue to grow in membership, activities and opportunities, and I would love to help make that happen by continuing to serve as a member of the UGIC board.
Dennis Allen – Industry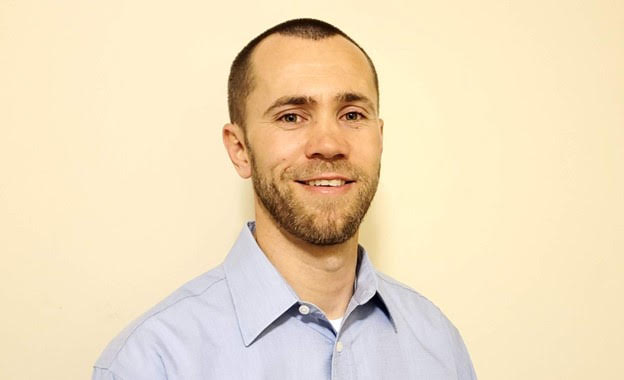 Biography:  Dennis Allen is a GIS Consultant at SSP Innovations performing GIS consulting work in the Utility industry.  He has been involved in GIS for the last 15 years filling the following additional roles:
GIS/IT Administrator at Farmington City 
GIS Manager at Vivint Internet
GIS Specialist III at Brigham City
GIS Technician/Intern at Box Elder County
Private GIS Consultant. 
Dennis received his BS in Geography with a minor in Geospatial Analysis from Weber State University.
Reason for running: Thanks for the opportunity to run! I love GIS and I love learning! UGIC has always helped to feed those loves.  Each time I attend the conference, I continue to expand my knowledge and understanding of GIS. I always take away something that I can implement in my work and appreciate the new friendships I develop as well.  I would be thrilled to be able to give back and help others by serving as a part of the UGIC board! Thanks!

Michael Philp – Industry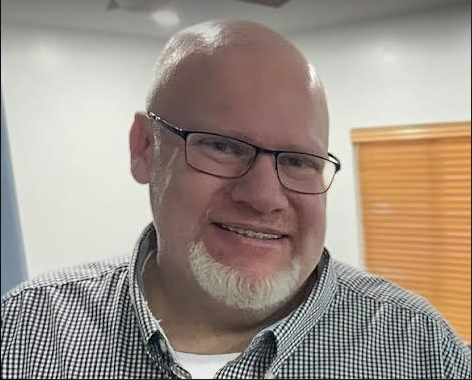 Bio:
Degree in GIS from BYU – 1998 -> 2000
GIS Programmer/Analyst at Maricopa County – 2001->2005
GIS Administrator at Springville City – 2005->2019
Geospatial Lead at Novotx/Elements XS – 2019->2023
Applications Manager at Horrocks Engineering – 2023->Present
Lawn care enthusiast, eater of spicy foods, half my paycheck goes to Costco
World view informed by Jesus Christ and Guns N' Roses
Reason for running:
I accepted the nomination because I love our GIS community. UGIC is a group of very talented professionals. But more than that, UGIC has really cool people. Having served on the Board previously, I know the hard work required of the board members. Grassroots professional organizations like UGIC are only as strong as the members make them. Leadership and hard work are required to have a strong community.
If elected to the UGIC Board, I will devote my time and skills to support our super cool organization. I promise to send out funny emails and advertisements! 
Thank you.

Sarah Lindsay – State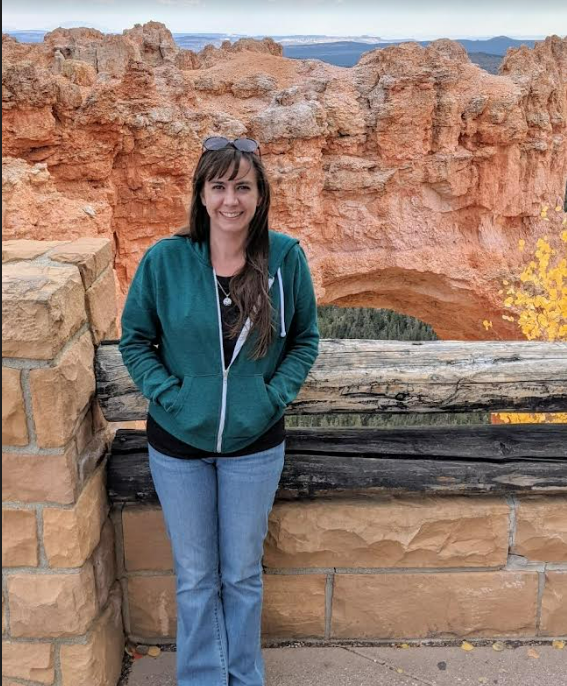 Bio:
Sarah Lindsey is a Utah native who loves using maps to explore the diversity and natural beauty of our state. She graduated from the University of Utah with a B.S. in Geography and a certificate in GIS. Sarah has worked for the Utah Division of Wildlife Resources (UDWR) for 17 years as a Senior GIS Analyst and as the Data Manager for the Utah Natural Heritage Program. Her work focuses on using geospatial technology to track the distribution of species of greatest conservation need, ensuring this crucial information reaches decision makers in order to protect threatened and endangered species, inform conservation actions, and sustain Utah's wildlife biodiversity for years to come. Sarah also collaborates with UDWR's Law Enforcement section using GIS applications to streamline investigation workflows and improve reporting processes for the public. Sarah works to integrate geospatial technology into these critical areas to ensure a more efficient and effective approach to safeguarding Utah's natural resources.
Reason for running:
I have a passion for GIS and its potential to make a positive impact. I have personally benefited from the many opportunities for training and networking that UGIC provides, and I would like to give back to the GIS community by serving on the UGIC board. I have experience with working with GIS users from a variety of organizations as my work involves collaboration with federal and state agencies, local governments, law enforcement, private contractors, universities, students and non-profit organizations. I would love to support these communities in the advancement of geographic information science and technology use, as well as promote geospatial education opportunities throughout Utah.
Jen Biggs – State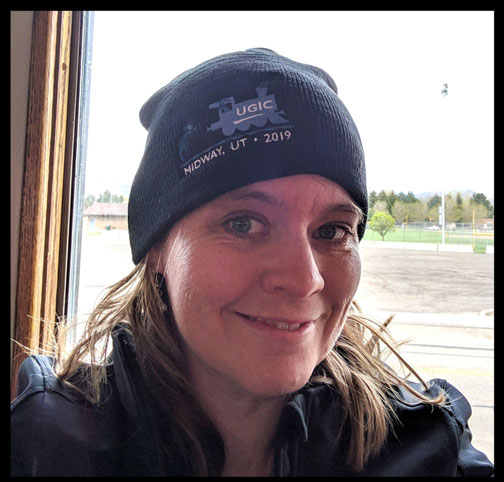 Bio: I have worked for the State of Utah with the Division of Forestry, Fire & State Lands for 29 years. Currently, I am the IT Administrator for the Division. I really enjoy using technologies like GIS and IT to help make people's lives better and easier. Most of my experience is in web design, database management, and IT coordination. I have some experience in GIS and truly understand how powerful the technology can be. I have an Associate of Applied Science degree in Information Technology. I am a member of the GIS/IT group for our division. I have a strong background in Web and Print design. In addition to GIS and IT skills, I have been expanding my knowledge of audio and visual technology with our DNR Technical team. I have the unique ability to broadcast large technical conferences or put together small team meetings and everything in between.
Reason for running: I have attended numerous UGIC conferences and have enjoyed getting to know and being a part of the GIS community in Utah. I am very creative and hardworking. If you are looking for a board member with experience in GIS/IT plus AV technology, then I am your board member! I am able to make informed decisions as to the technology needed to enhance the AV capabilities of the annual UGIC conference. I have been a big contributor in organizing numerous conferences over the years and feel this experience would be beneficial to the UGIC board and annual conference. I have the full support of my agency to contribute to the UGIC board and will be able to contribute my time, skills, and assets to make the UGIC community proud to have me as a board member.
David Gunther – State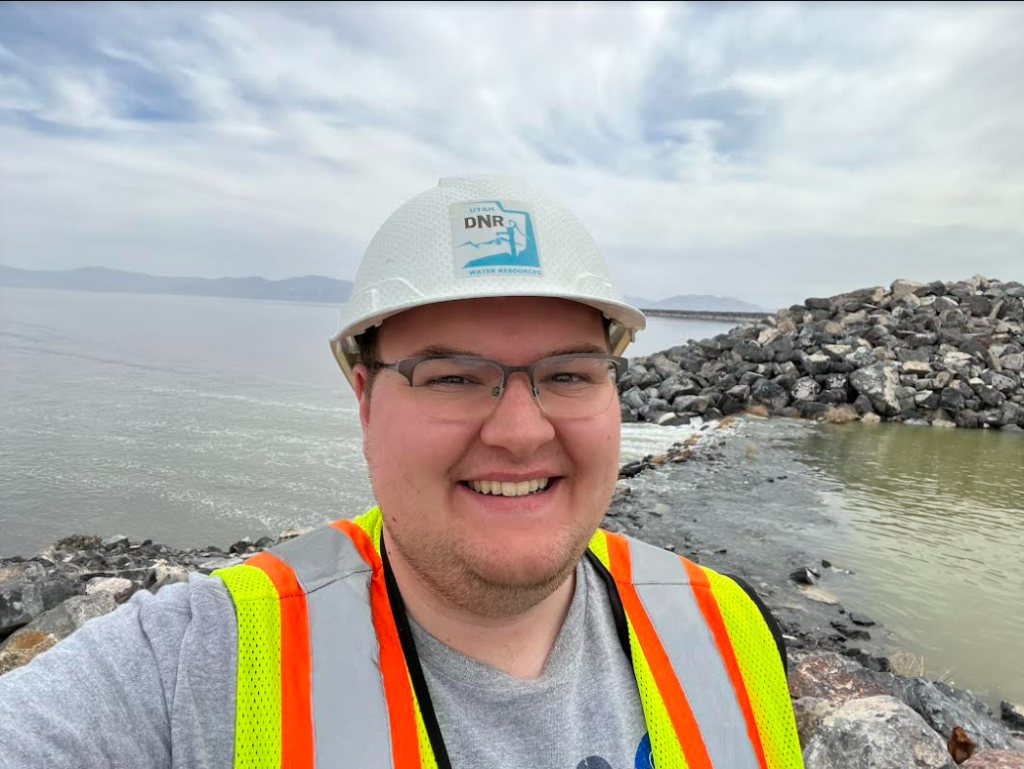 Bio: David currently works as a GIS Analyst with the Utah Division of Water Resources where he is responsible for maintaining Utah's Open Water Data website and runs the Division of Water Resources drone program. David graduated with a Bachelor of Science in Geography at Brigham Young University where he worked as a Teaching Assistant for several years teaching geographical principles, concepts, and their application to hundreds of students. David has had exposure to GIS applications in a number of different fields including urban planning, city asset management, cadastral work, conservation and planning, biology, public health, and environmental science. David is currently continuing his education with a Master of Science in Geospatial Information Science through the University of Maryland and is working on assessing further educational opportunities after graduation. David's interests in GIS are centered around answering complex questions through remote sensing, modelling, and visualizing spatial data.
Reason for running: I am honored to have been nominated for a position within UGIC. While I am relatively new to the UGIC world and young in my career, I firmly believe that my diverse work history in city, county, and now state government provides me with a unique perspective from which I can represent State Professionals and understand the needs of other County and City professionals. I have always strived to give back to my GIS community by working to bring new ideas into an organization or impart my love of spatial science to other students. What I may lack in tenure I promise to make up for with a commitment to learn from others and provide a fresh perspective from which the Board can generate new ideas to sustain UGIC's growth and success.

Jordan Merrell – At Large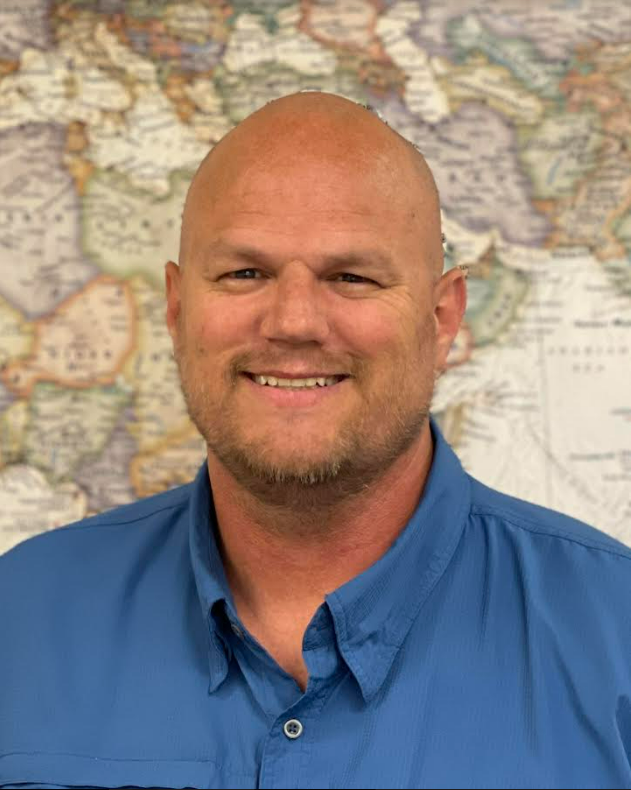 Bio: Jordan Merrell is the GIS Data Administrator for Uintah County and has been actively working in the GIS world for more than 24 years. He has been a UGIC member since 2000. He graduated from USU,(the school with the best ICE CREAM), with a bachelor's in geography.

After Graduating from USU he had a short stint at Tooele County GIS. Then while attending UGIC 2000(Moab), he was poached from Tooele by Uintah County to create a GIS department, and he has been there ever since.
When he is not saving time and money for the County, he is out on an adventure finding hidden natural gems and exploring, hiking, fishing, and always getting in trouble by asking "Where does this go" and "What does this do".
Reason for running: I feel like it is time to give back to UGIC and help out with this great council. UGIC is truly the best conference in the state of Utah and I want to be part of that Board. In terms of GIS, I want to be a creator not just a user.

Melissa Blue: At Large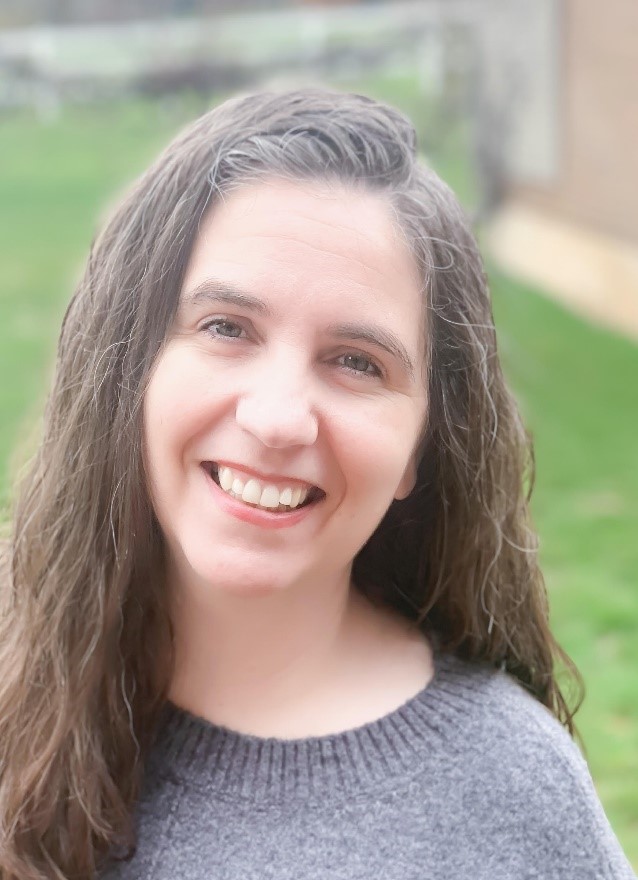 Bio: Melissa was first introduced to GIS in 2001 during her undergraduate studies at University of Alaska Fairbanks. After graduation, she left the discipline to raise a family and pursue professional photography, but she knew one day she would return. In 2018, she went back to school to get a Graduate Certificate in GIS at Utah State University. Melissa is now the GIS Specialist at Cottonwood Heights, where she started as an intern in August 2018. Outside of work Melissa likes to be, well, outside. Hiking, camping, cross country skiing, and reading in a hammock are her favorite pastimes.
Reason for running: I am flattered by this nomination and would be honored to serve on the UGIC board. In this role, I would like to contribute my voice and experience to the continued development of the GIS profession across the state. Starting a GIS career later in life, I felt somewhat adrift and like I didn't belong. Too old to be with the new students and not enough experience to be a part of the seasoned crowd. UGIC board members were so welcoming and helpful as I found my footing. I want to contribute to that great effort. I look forward to being more involved with GIS education and showing students all the great things GIS can do.