The Utah Geographic Information Council Board is composed of volunteers from around the state of Utah who are passionate about geospatial data, topics, and applications. The Board is elected by those who are UGIC members as of the date of the current year's annual UGIC conference (11 May 2018). Board members serve three year terms.
County
David Henrie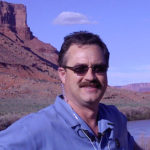 Biography: I have worked in GIS for Utah County Government for the last 26 years. I majored in Geography and later earned an MPA from BYU. I started out working for Utah County in the Assessor's Office as a GIS Analyst. I worked there for 13 years and then took a job at the Utah County IT Department. In the IT Dept I had a hand in developing all the GIS applications that the County uses.
I used to co-chair the now defunct Technical Interchange Group (TIG). TIG served to promote the exchange of ideas and best practices of GIS. TIG used to sponsor annual summer field trips where we would visit some very interesting places and see GIS in action and learn how to use GPS equipment. For example, we visited and GPS'ed much of the infrastructure of Zion, Great Basin, Capitol Reef, and Timpanogos Cave. TIG lasted for many years until it was replaced by local user groups such as SLUG and UVGIS.
I believe that professional organizations such as UGIC and TIG fill a very important role in the local GIS Community. I have been privileged to serve the UGIC organization for many years and would love to continue to serve on its board of directors. Since I have been on the board we have hosted conferences in Logan, Midway, Park City, Bryce Canyon, Moab, Cedar City, Richfield, Salt Lake, Provo, and Vernal. I love UGIC organization and would feel privileged to continue to serve on the board.
---
Ken Richards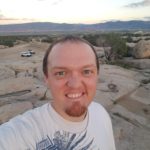 Biography: Hello fellow geospatial enthusiasts! My name is Kenneth Richards, (please call me Ken). Currently I am the GIS Coordinator for Iron County. I have been involved with GIS for 10 years. I received my formal GIS training from SUU where I received my GIS certificate and a bachelors in Engineering Technology. I then went on to the University of Arizona where I completed the Masters of GIS Technology program. I got my start georeferencing historical maps for SUU Special Collections. From there I have been involved in many types of projects in geospatial community including facilities management, web programing, hazard mitigation, addressing, OHV trails. Currently my primary goal is to get GIS into more users hands. I have recently started by deploying Collector and Workforce to our Roads and Weeds departments. What do I do besides GIS? Well I love to go offroading with an emphasis on rock crawling with my family. Utah has some amazing trails for that need to be explored (and mapped)!
Statement: I am running for the UGIC board to better represent the southern Utah GIS community. We have a lot of great people and resources here and I want to help represent them and bring their ideas to the table. I also want to give back to our amazing community. All of you have given me some great opportunities for learning and growth and I want to give back and help each of you. GIS is about connections and I want to build and strengthen the connections we have.
---
Sheldon Baumgartner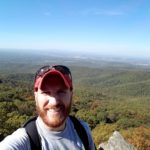 Biography: I grew up here in Utah and attended the University of Utah. There I got my Bachelors of Science in Geography with a certificate in Applied GIS in 2009. I've been working in the GIS industry since 2008 and have worked for various private, local, state, and federal agencies. Currently, I work as the GIS Specialist in the Salt Lake County Emergency Management Operations Center. In my free time I enjoy hiking and exploring the Utah landscape!
Statement: I feel honored to be nominated to run for the UGIC board. I feel that Utah has a very strong GIS community and I would like to be able to help strengthen the community through the work UGIC does. Something that I noticed while working in the DC area for the past year and a half is how collaborative and technical the GIS community is here. It is something that I missed while I was working out there. I feel a lot of that comes down to members of the GIS community here being proactive about providing meetings, conferences, and community events or outreach. I would like to be a part of continuing to build relationships with agencies, communities, and bringing continuing education to the GIS community in Utah.
---
Federal
Andre Coleman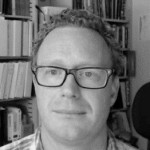 Biography: André Coleman is a senior research scientist at the Pacific Northwest National Laboratory (18-years) and currently resides in Sandy, Utah. He brings 25-years of experience in the fields of geoinformatics, hydrology, and computer science with significant experience and research interests in spatial and numerical modeling for water resources/water scarcity, snow hydrology, bioenergy and beneficial waste resources modeling, estuarine systems, disaster assessment and response, and climate analysis, in addition to applying digital photogrammetry, remote-sensing, data mining, data fusion, machine learning, and high-performance computing to these research areas. These specialties have been applied to numerous local, regional, national, and global scale environmental, energy, and national/global security related projects. Mr. Coleman graduated with a BS in Geography and Earth Resources from Utah State University in 1995 with emphases in GIS, hydrology, and fluvial geomorphology. In 2008, he completed an MS (cum laude) in Geoinformatics at the Vrije Universiteit, The Netherlands and won the International Award of Academic Excellence in Geoinformatics for his work in neural-based classifiers. Mr. Coleman is currently working on a Ph.D. in Geography from the University of Utah with a focus on heterogeneous data fusion for disaster assessment and response. To date, he has authored or co-authored 32 peer-reviewed papers and book chapters.
---
At-Large
Dennis Allen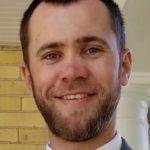 Biography: Dennis Allen is the GIS & IT Administrator for Farmington City. He has been involved in GIS for the last 10 years filling the following additional roles: GIS Manager at Vivint Internet, GIS Specialist III at Brigham City, GIS Technician/Intern at Box Elder County, and Private GIS Consultant. Dennis received his BS in Geography with a minor in Geospatial Analysis from Weber State University.
Statement: I love GIS and I love learning! For me, UGIC does more than satisfy both of these loves. Each time I attend the conference, I am able to continue to expand my knowledge and understanding of GIS. I always take away something that I can implement in my work and enjoy the new friendships I develop as well. I would be thrilled to be able to give back by serving as a part of the UGIC board!
---
Stan McShinsky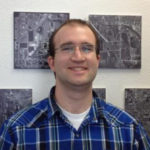 Biography: Stan McShinsky is a GIS Web Developer for Provo City. Stan enjoys building interesting maps like puzzles, augmented reality sandboxes, mazes and map art. Currently Stan develops web applications for various projects in the city. He recently completed the Part 107 drone test and is a certified drone pilot. He graduated from BYU. Stan likes to play softball, go geocaching, and ride his 4 wheelers.
Statement: For me, GIS is not just a job but a way of life. I see the different needs of those around me from coworkers to customers and I look for a way to fill that need through maps. By having a position on the board I believe I can clearly see the bigger picture and needs of those I come in contact with. I consistently push myself to improve my skills and learn new things. I like to think outside the box and believe I can bring a fresh perspective. Many GIS professionals have helped me along the way–from getting an internship to troubleshooting projects. I would appreciate the opportunity to be on the board and have a way to contribute to the GIS community myself.
---
Talsan Shulzke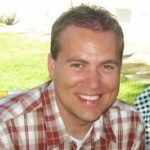 Biography: Talsan has worked for Unified Fire Authority since October 2014, where for most of that time he was the GIS Supervisor in the Emergency Management Division for Salt Lake County. In December 2017, Talsan moved into Administration as the Strategic Data Manager, where he now oversees the datasets used by UFA (GIS and otherwise) and has begun an initiative under the direction of the fire chief to utilize data metrics in guiding decision making throughout the organization. In this new role, Talsan will also help develop UFA's first Standards of Response Coverage document, which will formally define the department's baseline of operations, identify benchmarks for achieving its goals, and determine the levels of service UFA communities should expect. Talsan has over 10 years of experience in GIS—including utilities, municipal government, and education—and as a GIS analyst and cartographer with the City of Rexburg, Idaho, Talsan worked closely with the fire department, the sheriff's office, and the police department to provide GIS support and create Madison County's first comprehensive 911 responders atlas. Working closely with first responders has taught him a deeper appreciation for the sacrifices these good people make to ensure we all get the help we need when it's needed most. Talsan holds a master's degree in English from Idaho State University and earned his GISP certification in 2015. Together with his wife Alesha and their three children, he has thoroughly enjoyed getting better acquainted with Utah and all it has offered him and his family.
Statement: My only hesitation in accepting the nomination to run for the UGIC Board was the time commitment, but it didn't take long for me to consider the impact UGIC has had on me in the short time I've been in Utah. The network of talented and friendly professionals made my transition to this particular GIS community seamless. So first of all, thanks; and second, I feel that the time commitment doesn't even come close to repaying the benefits I've reaped as a member of UGIC, which is just a sentimental way of saying, I'd love to run for a spot on the board! I've come to know several members of the board over the last few years, and in working with them have gained a lot of insight regarding our industry here in Utah. But I also hope to contribute to UGIC's work throughout the state by offering some of the insights I've gained working both out-of-state and abroad. We see on a regular basis that part of GIS culture is a willingness to share with colleagues those things that have benefitted us. And that's a huge part of what makes GIS the best field to work in. It comes down to the people, and the chance to interact with more of you from around the state is an alluring prospect. So again, thanks for being an awesome GIS community, and thanks for giving me the chance to run for the board!
---
Tom Thompson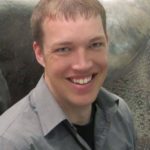 Biography: Tommy Thompson is a Senior GIS Analyst for the Department of Natural Resources in the Division of Oil, Gas and Mining. He's constantly advocating for Geographic Information Systems (GIS), drones, and the use of geospatial data in our everyday lives. Tommy demonstrates how various spatial analysis and mapping can be leveraged in ways that helps us better understand and explain what is happening in our complex world. He gained his undergraduate degree in Geography emphasizing in Bioregional Planning and Analysis and minoring in Geographic Information Systems (GIS). He is a member of the Geography Honor Society (Gamma Theta Upsilon), and was a Service Learning Scholar and he received the S.J. & Jessie E. Quinney College of Natural Resources Legacy of Utah State Award and the Legacy of Utah State Robins Award. For the past three years, he has focused his time and effort on small unmanned aerial vehicles (sUAS), commonly called drones, and infrared thermography (IRT). His just received his master degree and his research focused on using sUAS and IRT to detect and monitor sage-grouse and how temperature data can aid in classifying the different sexes of sage-grouse. His research has created a unique spatial dataset that wildlife managers and researchers can use in real world applications. He has eight years of experience in conducting spatial analysis using various GIS and remote sensing software. If you are not currently thinking of using drones and GIS for natural resource management, he will make you think twice about not using it.
Statement: I'm a great candidate for the UGIC Board as I have a strong passion for both Utah and GIS. I was born and raised in Utah and am a responsible steward to this beautiful place I call home. I believe that GIS is key to measuring successful and responsible natural resource extraction and reclamation. I am running for the UGIC Board because I see it as an important vehicle allowing me to work with individuals, as well as, groups across Utah in a mutually beneficial manner. I would also like to be on the UGIC Board because it exposes me to larger perspectives and helps me better understand the needs of the GIS community in Utah. In 2017, I was awarded the UGIC student scholarship and was lucky enough to aid in the UGIC conference set up, which was a positive experience for me. I would like to have more a roll than I did as a scholarship recipient and I think that by serving on the board that would give me that ability. Lastly, I want to be on the board so I can aid in the advancement of geospatial science in and around Utah. I enjoy helping to advance the latest and greatest technology to improve our ability to responsibly manage Utah's natural resources and I believe that by being on the board will help me achieve this goal. I would really appreciate the opportunity to server in this capacity. Thank you for your time and consideration.
---