Looking for a fresh reason to participate in the annual map gallery and contest at UGIC? We've got you covered with 5 new categories to inspire you! Maps by students, professionals, and anyone making maps from any disciplines or sector are welcome. The map gallery is an easy and low key way to get involved in the conference and open up a conversation with geospatial professionals.
The gallery is really just a great place to talk about what we all love, maps! Directions to participate in the gallery are at the bottom of this page.
---
UGIC 2017 Map Gallery Contest Categories  
---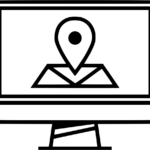 Best Interactive Web Mapping Application
Recent years have seen a remarkable expansion of interactive Web mapping application capabilities, greatly increasing flexibility in visualization and communication of geographic information and making broadly available analysis once confined to desktop GIS. User innovation and technological advancements in Web GIS continue at an astounding pace, widening the footprint of geography and enabling better decision making across the globe. Do you have an innovative interactive Web GIS application (browser-based or native mobile)? Share it with us!
---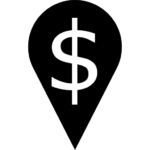 Highest Return on Investment
A well-deployed GIS can have an immense impact on an organization's mission, promoting better decisions, increasing workflow efficiency and worker productivity, improving service delivery, reducing costs, and lowering risk. Properly quantified, significant returns can be realized from an organization's investment in GIS. Has your organization deployed methods for calculating these returns? Share them with us!
---
This category is simply about beautiful and engaging maps. Set your imagination free.
---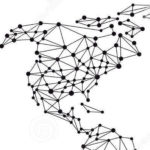 Best Citizen Engagement Application
Empowered by technology, governments at all levels are increasingly focused on transparency, accountability, and citizen participation as paths to improving quality of life. Web GIS provides a powerful platform for citizen engagement by opening communication channels, making public geospatial data more accessible, enabling crowdsourcing of geographic information, and providing tools that enable joint decision making. Show us how has your organization has applied Web GIS to engage citizens!
---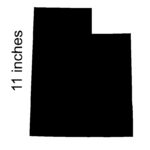 Best 8.5 x 11 Map
Effectively communicating geographic information in a small format can be a difficult task that requires compromises and decisions on layout, element inclusion, scale, labeling, degree of abstraction and generalization, symbology, and more. Show us your clever strategy for finding the right balance.
---
Best Student Map
Student only category. Let's see some cool projects!
---
Directions
Please bring your hardcopy map with you to the conference. If you are able, please bring your own foam core for mounting.
If you are entering into the web app category: Please create a handout with:
When you submit your map at the conference you'll be asked what category you'd like to enter in. If you cannot decide on a category, please still bring your map! We'll help you figure it out.