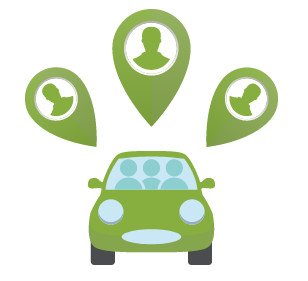 We know you probably know this, but carpooling is awesome!
---
Some of the many benefits of carpooling to UGIC 2017 in Park City are:
Cut Congestion: Many geospatial enthusiasts will be driving daily from areas along the Wasatch Front to Park City. During rush hour. Enough said.
New Networking Opportunities: Create connections before the conference even starts and discuss the conference on the way home.
Cut pollution: Think about the air quality.
Let some else do the driving: Don't love driving? Carpool!
.. on the flip side, get some company: Like driving but want some company? Carpool!
To join a carpool, or offer spots in your car, visit the UGIC 2017 Carpooling Conference Page. You can carpool by day or for the whole conference.
---